Let's transfer your content via MediaFlow.
Launch MediaFlow.

Choose your Target Device (A/V Binloop Uncompressed).

Choose Same as Source as Video Resolution / Framerate.

Choose your Video Settings. (This is how your video will be encoded).

Click on Next Step: Input Files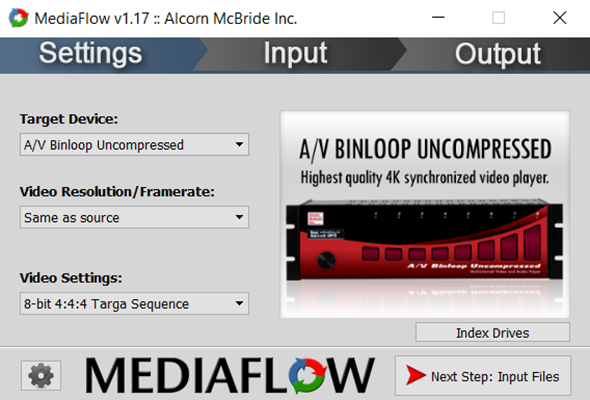 6. Click Add Image Sequence.
Browse for your Source Drive or Folder and click on Select Folder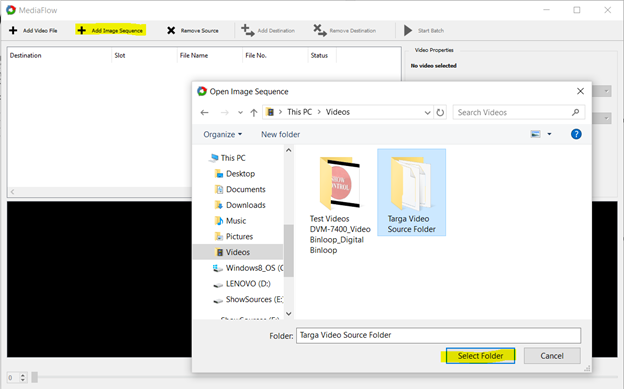 7. Click Add Destination until you see the desired amount of drives you will be using
(usually it will be four total if you are uploading a 4K targa sequence).
8. Click on Select a Drive (previously formatted SSD will be shown to select the individual drive you want to convert ).
You can then select the file number you would like this clip associated as.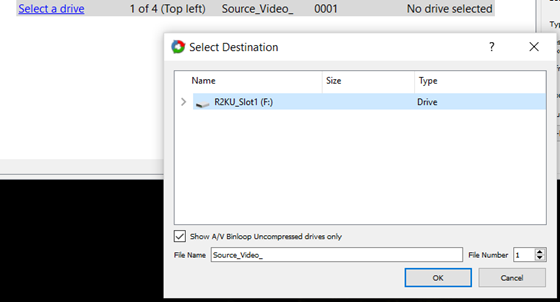 Your Input File windows should look similar to this image.

9. Click on Start Batch. As part of this process, MediaFlow will automatically Index your SSDs.
10. Once the Batch is completed, your SSD is ready for show time!
Continue to repeat steps 8-9 until all SSDs have content uploaded to them.