All our Binloop product line is now
AES67
capable through the Dante card.
To enable
AES67
follow the these steps:
1- Update the dante firmware on the Binloop:
2- Enable in Dante Controller:
*Make sure to have Dante controller V 3.10.0.19 or above
-Open Dante controller and select the Binloop
3- Go to the AES67 tab and select Enable and then press "Reboot".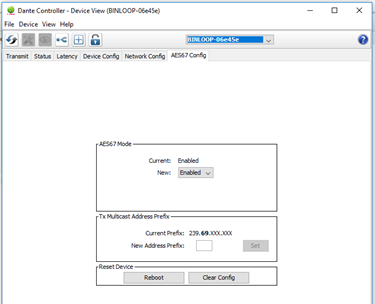 4- Verify your Tx Multicast Address Prefix (2nd Octet) is set to 69 (default).
5- If you follow steps 2-4 now you are ready to create your first AES67 Multicast transmission flow. Click on "Create a New Multicast Flow" or Ctrl+M. Checked Mark "AES67 flow" and pick the channels that you need.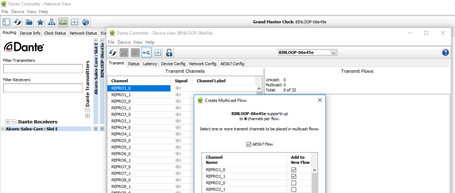 Your new AES67 Multicast flow should look like this…

*Make sure to have Q-Sys Designer version 5.3 or above
-In the Inventory add an
AES67
Receiver
- Add the component to your design
-Once in live mode, open the component, choose the Binloop in the stream name and then click "Enable"
More details about
AES67
and Q-Sys can be found in their help file.